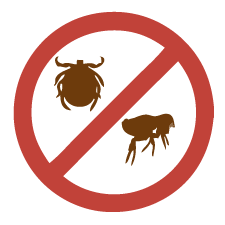 We provide a variety of safe and effective flea and tick products.

What you may not know is that many of the over the counter products can be unsafe and poorly regulated, if used improperly can have dangerous adverse effects. Many products only kill the adult fleas leaving the eggs and larva to hatch again in the environment.

We have medications that are rigorously tested to be safe and if used properly very effective for the prevention and treatment of fleas. Treating all animals in the home and environment monthly is the best way to stay ahead of the life cycles of fleas.


We have both topical and oral flea and tick products at our clinic.
Call today to help us find the best product that fits your pets lifestyle and needs.





---