Diagnostic Services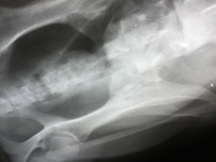 Radiology

Radiographs are a non-invasive diagnostic tool. The results are immediate and are helpful in emergency cases.
We take and develop our x-rays in the clinic.

These images can show the status of a pets lungs, heart, digestive process as well as other organs aside from broken bones and dislocations they are a valuable tool in diagnosing medical conditions and concerns.
We are always welcome to share the images with our clients to better explain the status of their pets condition.

---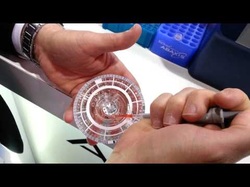 Diagnostic Laboratory

We have in-house laboratory equipment that provides our clients with expedient results on commonly found conditions. Our tests can easily check your pet for their liver and kidney values, the functionality of their thyroid, the overall well being of their immune system. We can determine areas of concern, of change and of improvement in your pets body all from a small sample of blood.
Most testing takes between 20 to 60 minutes to receive results.
Our in house testing helps keep the cost and the wait to a minimum.
We also have several statewide and national laboratories that we work with for the more complex, unique or specialized diagnostics. These laboratory services offer diagnostic assistance and consultation for our veterinarians to provide you and your pet with the most thorough results and best path to health.
---

Snap Testing
We have quick Snap tests for 3 highly infectious diseases.
Snap testing provides 10 minute results.

The tests we offer are:

Feline Leukemia(FeLV)
Feline Immunodeficiency Virus(FIV)
Canine Parvovirus (Parvo)




These viruses are highly contagious and can be fatal. Diagnosing them quickly is crucial to the proper care and handling of the patient.
The good news is these viruses are preventable with proper and routine vaccinations.
---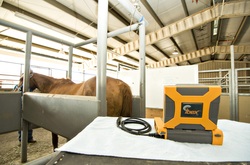 Ultrasound

We have a portable ultrasound which can provide us with diagnostics both at the clinic and in the field.


From confirming pregnancy to diagnosing internal abnormalities or complications this machine helps assist your veterinarian see what is happening inside your animal non-invasively.
---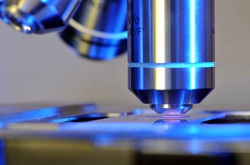 Microbiology

Our lab services provide much more than just blood work.
Our high powered microscope allows ups to provide information regarding parasitology, study onsite cytology, analyze urinalysis, provide reproductive analysis, diagnose dermatological issues and more.



We understand that answers are better served sooner and do our best to provide you answers at the time of your visit or within the same day if possible.


---